My point is
the Iron Man part.
You know I have this friend that will never fail to make
new trend of everything and she has the good way
of influencing people.
When she listened to Malay songs,
people would listen to that at school.
When she was crazy over Lisa and Yusry,
people would want to also support Malay film industries.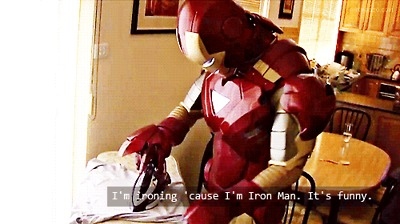 When she was crazy over Iron Man,
the HKSBP flyers last year was shocked by
Iron Man SSP, hahah.
Now she's like one of the biggest swifties in Malaysia
and even people are calling her Taylor Swift Malaysia.
She can even own a tv show, like Oprah!
She's like one of the most incredible friends of mine,
she is Edda Nadira Hanafi.